What is ISO 9001 and why do I need it?
ISO 9001 is an international standard that specifies requirements for quality manufacturing and services.
Is ISO 9001 certification required for a business?
ISO 9001 is not mandatory for any business. However, depending on your industry, some companies may encounter customers who may not want to work with a supplier that is not ISO certified.
Since it's not required to be certified to ISO 9001, determine if certification makes sense for your company. Although certification might reassure your customers that your products are in line with their expectations, some companies benefit from using the standard without seeking certification.
The ISO 9001:2015 Quality Management System standard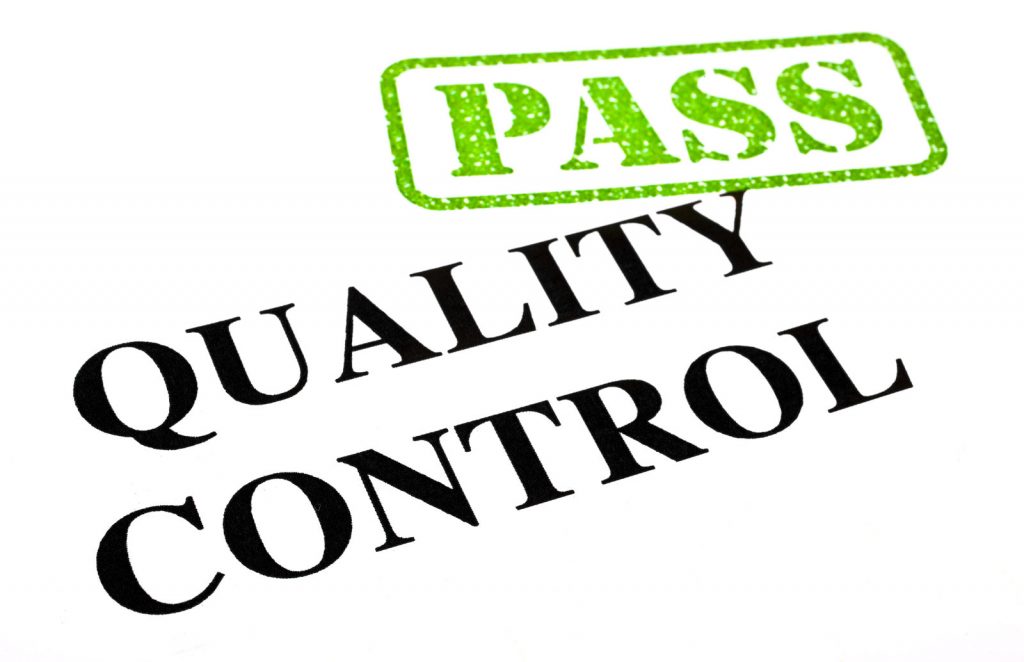 This is the most widely known and pursued ISO standard. There are over a million businesses and
organizations in more than 160 countries are formally certified to ISO 9001 globally. That means, they have applied the ISO 9001 standard requirements to their quality management systems (QMS). This highlights the importance and value that companies put on this ISO standard. Any company can benefit from ISO 9001 certification since it applies to all organizations, regardless of the size of your company or the industry that you are in. However, individuals cannot be ISO certified.
ISO is occasionally updated. In 2015, the ISO 9001 standard was revised to make requirements better suited for smaller businesses. Each time the ISO standard is revised, they add the date to the end of the standard. So, ISO 9001 becomes ISO 9001:2015, highlighting the version.
ISO 9001:2015 is still widely used for global supply chains, government procurement officers, and other market drivers as a supplier management tool.
What are the top objectives for ISO 9001
The following are the top objectives for the ISO 9001:2015 version update.
Make the requirements equally useful to product-oriented, (ex. manufacturers, distributors, etc.), service-oriented, and other non-manufacturing businesses.
Put greater emphasis on the process approach and measurable results to demonstrate continual improvement.
Provide greater flexibility in how documentation, leadership and other management system activities are addressed to adapt to specific needs of individual companies.
Expand preventive action into risk based thinking to include planning, identification and addressing risks faced by the company that may impact its products, services and customers.
Align the ISO 9001 requirements with related standards such as ISO 14001, ISO 45001 (old OHSAS 18001), ISO 27001 and others to make it easier to maintain more than one certification.
There are many benefits of ISO certification including having an efficient QMS. The resulting changes make ISO 9001 certification more effective in helping companies of any size, in any industry manage risk, improve quality, and better serve their customers. At the same time, many aspects of the quality management system will be able to be greatly simplified and specifically tailored to your needs and your team.
What are your first steps to getting an ISO 9001 certification?
ISO can be complex and complicated. Teaming with the right agency can help simplify your efforts and ensure you have the requirements to get certified.
It's important to generate a QMS manual that ensures the quality of your product.
After the process is properly written, it's essential to that your new system is measurable and can be repeated to maximize customer satisfaction. Running through the process at least once will ensure that everything is in order and the process goes smoothly
Once you are ready for the registrar certification audit, you will hire a third part auditing agency to come to your factory and audit your company based on your QMS manual
Certification isn't just a one-time effort. You'll need to take measured to ensure you stay certified. Be sure to keep your QMS manual regularly up-to-date.
How long does it take to get ISO 9001 certified
ISO 9001 certificate takes somewhere between 1-6 months to complete, with the average time to achieve certification between 3-4 months. It all depends on who you partner with, what your timeline is and how complicated your QMS is.
What is the cost of getting ISO 9001 certification?
There are two costs involved in certification - the cost to prepare your business for certification and the certificate itself. Both costs widely vary based on the scope of the project and the size of your organization. Companies typically charge between US$3,500 - $10,000 to help you get ISO 9001 certified. The cost of the Registrar audit roughly costs US$4,000.
How to choose the right ISO certification company
If you decide that being ISO 9001 certified is right for your business, here are a few tips on how to proceed
Evaluate several certification bodies
Ensure they are knowledgable and have experience in how to implement ISO 9001
Check if the company uses the relevant CASCO standard. CASCO (ISO's Committee on conformity assessment) has produced a number of standards related to the certification process.
Ask about their experience in your segment, whether it be electronics or machinery
Find out is you'll have a dedicated person helping your or if you'll be working with multiple people
Ask about how large of businesses they've worked with in the past and if your organization matches their expertise
Check their previous documentations they've created for other clients
Ask for testimonials
If you would like to be educated along the way, check to see if they provide training
Applying ISO 9001 standards to your business should be your first step for a quality system, regardless of whether you decide to get your business certified. For more information about ISO 9001 and general ISO standards, visit the International Organization for Standardization. Note that the organization itself cannot provide the certification. You will need to use a third party organization to get your business ISO 9001 certified.